Looking for something?
Search by topic
Olivia + Tom – Benalla Wedding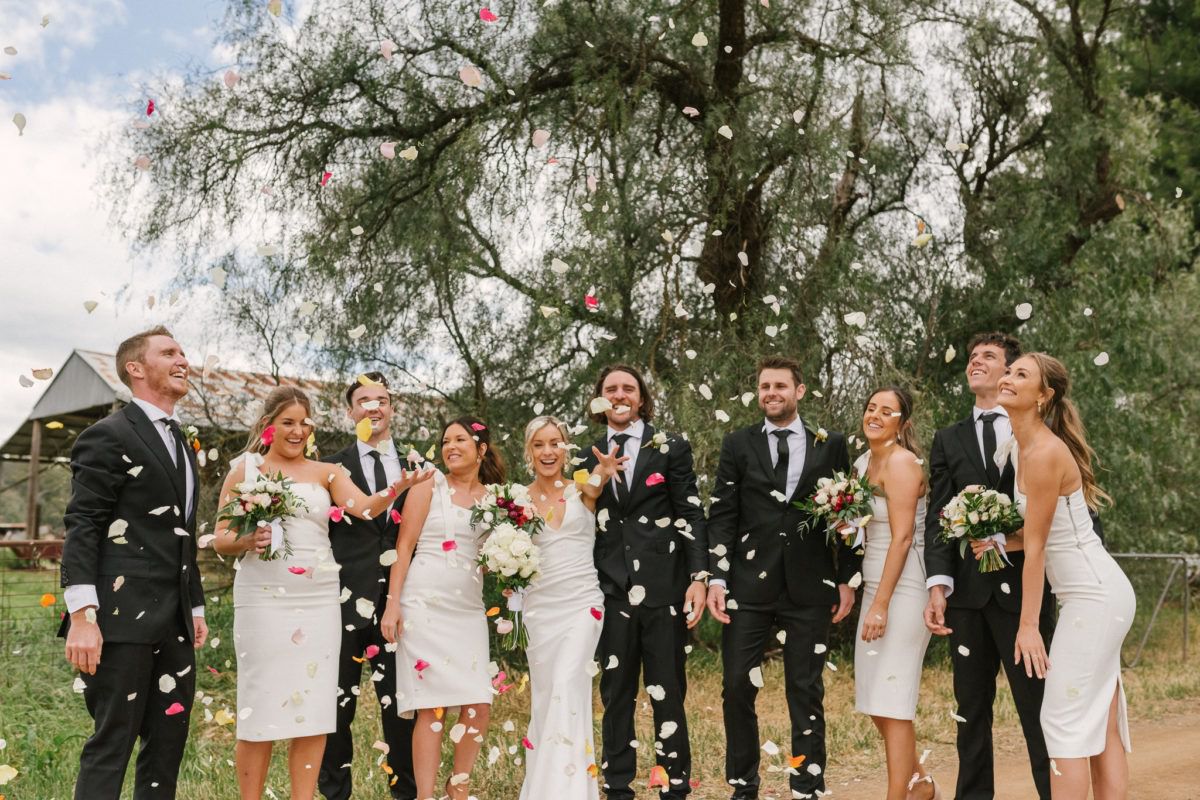 Relaxed Springtime Farm Wedding – 26.10.2019
Olivia + Tom married on the family farm near Benalla. They have been together for almost 4 years after meeting on a Sail Croatia trip. They have enjoyed a life of adventure and have lived in Perth, Victoria and now Cairns but are both from country Victoria. They love spending time with friends and family, travelling and eating good food! A very relaxed, informal wedding was planned with no formalities – wedding guests arrived and were greeted with a glass of bubbles before walking out to the house paddock near the creek for the ceremony. The wedding day was a mix of festival and farm/garden wedding…a clear marquee, strings of festoon lights, different areas of the garden to mingle and a fire pit to gather around after the sun went down. They were looking for candid photography that captured the spirit of their wedding day and their guests.
Big weddings, small weddings, farm weddings, winery weddings – your wedding day done your way. This is what I love. Natural beauty. Natural light. Families full of love. I had a great day with these two – they were very clear on what they wanted. They were a bit nervous about the photography side of the day but with some gentle direction quickly relaxed and were just gorgeous to work with, the bridal party was fun and the guests were warm and welcoming. The garden was beautiful filled with some very healthy and happy roses including a very impressive Cecil Brunner covered arbour and old farm buildings draped in Virginia creeper. Spring weddings always throw surprises – there was hail, rain, sun, and rainbows.
Catering – High Country Food Co.
Caravan Bar – Mavis + Lou Lou
Florals – Edith + May
Milco Hair
Hair at Holly's