News
Mount Ophir – "A Beautiful Mess"
August 27, 2018
Photography Exhibition – August 2018
An exhibition documenting the renovations of historic Rutherglen property, Mount Ophir Estate over the past few years was launched on Friday 24th August, 2018. Mount Ophir dates back to 1891 and was once the largest state-of-the-art wine producing complex in the Southern Hemisphere. The renovated property has been a labour of love for the Brown family of Eliza, Angela and Nicholas who wanted to transform the estate into a centre for private events and luxury accommodation. Hats off to the Brown family as it requires incredible energy, grit and humour to take on a property like this.
Old buildings and history are mesmerising to me. Living near Mount Ophir I turned up with my camera and started taking photos of the shenanigans. Over two years I have taken hundreds of images at this property. This exhibition has 18 large printed works and 12 small prints which really shows only the smallest slice of this amazing story. I have always been intrigued by Mount Ophir. When the bush telegraph got to work and I found out I had a new neighbour at Mount Ophir clearly, the first thing I was going to do was get over there as fast as I could and check it all out!!!! It was in a bit of a state when I got there but I was captivated by the mess – The Beautiful Mess.
I am not a fan of disorder and mess in my own life but to be able to document the craziness and chaos and seeing the building transform was a once in a lifetime chance. I knew this story really mattered. This project has involved a lot of little trips over the last couple of years. Sometimes, I would want to go and could only go for a short time. Or, I would find I would have some time and get up there with my camera wanting to create and would not be sure what to do. I had to adopt a laid back approach and I had to shoot straight form a feeling or wherever it took me when I got there. I would arrive with nothing in particular in mind and walk through and just look at light and shadows and what is happening and go with the feeling.
I have been photographing for 4 years. From time to time I struggle with comparison syndrome and with not creating images that are popular on social media and I haven't won any awards or any of the trappings the industry tells us equals success. Even once a grumpy photography teacher huffed that my images were not technically perfect – but I explained I wanted my images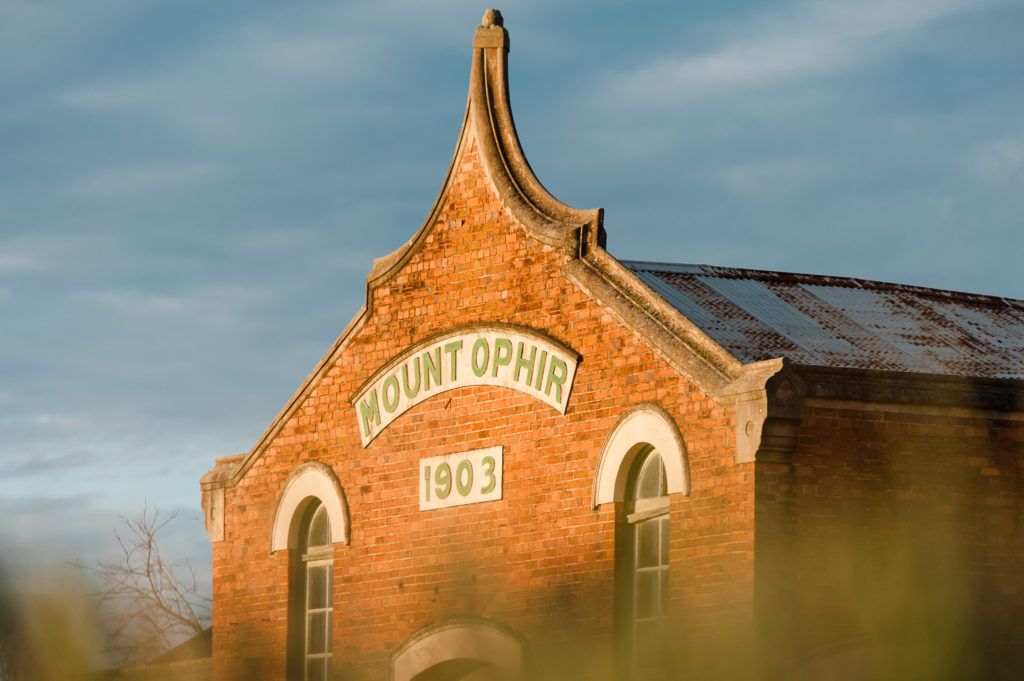 to elicit a feeling from the viewer. How I define success is the connection I have with my clients and subjects. My clients get me. They get that I have a generous and easy going nature, a sense of humour, I wear my heart on my sleeve. They know that I pay attention. They know their stories matter to me. As an artist you see the world differently – I have to trust in myself and my vision and create images by shooting from the heart.
Photography challenges me and allows me to live a creative life. I am Georgie. I work as a wedding photographer. My husband and I have James & Co. Wines and have recently opened a cellar door in the Main Street of Rutherglen. We have tow children and our life as a little family of four is full but very happy. Living life in a rural community is not everybody's cup of tea but I have love and purpose and have never been healthier or happier.
If I was to have a super power it would be the ability to travel back in time, be invisible and be able to take it all in 'fly on the wall' style – that would be amazing!
Search