Looking for something?
Search by topic
Jocelyn + Alex : : Corowa Wedding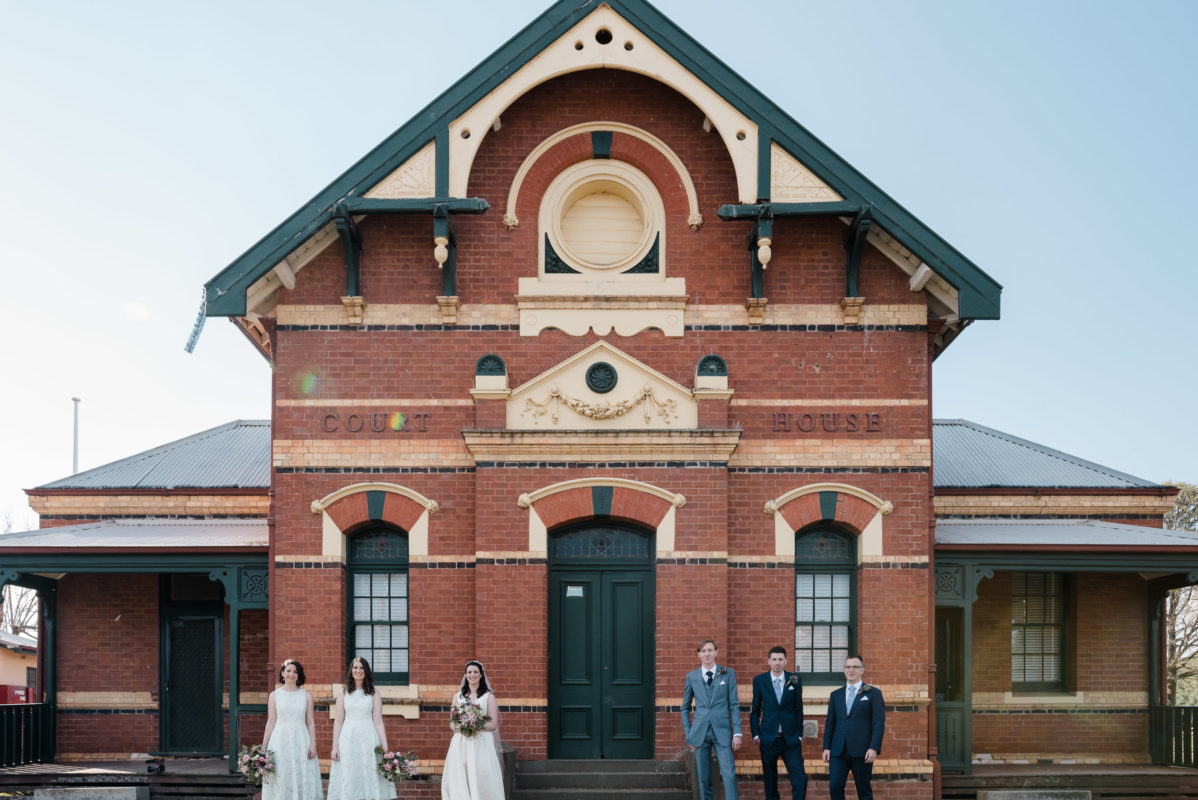 Perfect wedding weather for Jocelyn + Alex – gorgeous North East Victoria and it's glorious sunshiney skies never ceases to amaze. These two enjoyed a chilled and super lovely wedding day. Alex's mother knitted the groom and groomsmen the most beautiful socks for all the boys to wear which was such a beautiful and personal gift. The saying 'the suit makes the man' is very apt and I really love it when a groom wears a fab suit Alex's was one of the best I have ever seen! A bet was made between the bride and the groom that whoever stuffed up the vows would do the speech – and after a little stumble and some finger pointing in the church the honours went to Alex. When you are not into wine but into chocolate and whisky where are you going to go?! Corowa Whisky + Chocolate of course!!!!
Gown – Amaline Vitale // Venue – Corowa Whisky + Chocolate // Suit – Briggins // Florals – Poppy Emporium